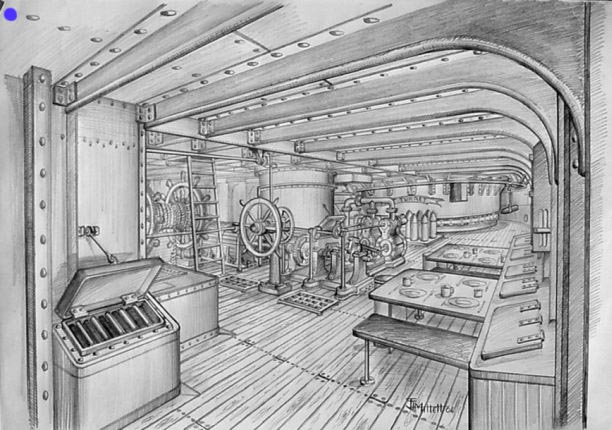 mouseover individual features.

See mouseover index on main image.




The view at left is looking at the aft turret from half way down the Shield Deck. Clicking here will show the view from next to the fore turret looking aft.

The Shield Deck is the same level as the Upper Deck but is enclosed by the Breastwork.


Illustration by
James Millett, 2006.