HOME
NEWS
SEARCH
SITEMAP
TIMELINE
IMAGES
HELP
VIDEOS
TOUR
STORE
CONTACT
Recurring Payments (Subscriptions)
Note: The buttons below are for yearly payments until canceled. They are not once only payments. e.g. If subscribed as a Stoker then you would be billed $20 each year until you canceled. Once only payments can be made at the On-Line store. Canceling a subscription can be done using the links on this page or directly with PayPal.
Membership for Individuals
utilising the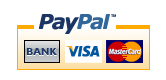 secure store facility.


Normal Ranks
(Family membership included at no extra cost)




Commander ($100)


Lieutenant Commander ($80)

Senior Officers ($60)

Less Senior Officers ($50)

Middle Ranks ($40)

Junior Ranks ($30)

Very Junior Ranks ($20)

Lowest Ranks (free)

(no payment necessary)



Cancel Subscription here
or at www.paypal.com.au
Captains Class Ranks
(Family membership included at no extra cost)


| | | | |
| --- | --- | --- | --- |
| Monitor Captain ($1,000) | Line-of-Battleship Captain ($500) | Gunboat Captain ($400) | 1st Class Torpedo Boat Captain ($360) |
| 2nd Class Torpedo Boat Captain ($330) | Torpedo Launch Captain ($300) | Auxiliary Gunboat Captain ($270) | Steam Sloop Captain ($240) |
| Armed Launch Captain ($210) | Mine Layer Captain ($180) | Picket Boat Captain ($150) | Gun Raft Captain ($130) |
Memberships for Organisations

Monitor ($1,000)

Line-of-Battleship ($500)

Gunboat ($400)

1st Class Torpedo Boat ($360)

2nd Class Torpedo Boat ($330)

Torpedo Launch ($300)

Auxiliary Gunboat ($270)

Steam Sloop ($240)

Armed Launch ($210)

Mine Layer ($180)

Picket Boat ($150)

Gun Raft (Free)

(no payment necessary)