HOME
NEWS
SEARCH
SITEMAP
TIMELINE
IMAGES
HELP
VIDEOS
TOUR
STORE
CONTACT



2 November 2010

DID YOU KNOW The Friends of the Cerberus say the ship is sinking at the rate of 16 mm a year
Cerberus may be saved
Breakwater Jon Andrews
Bayside Council would organise propping up the iconic shipwreck's turrets
BLACK Rock's historic Cerberus shipwreck could be saved under a $500,000 plan to brace heavyweight gun turrets on its sinking hull.
Bayside Council has agreed to manage a project to support the two turrets in a bid to save the Half Moon Bay breakwater.
The money was granted by the Federal Government last year and kept in a trust until a plan was put in place.
Friends of the Cerberus historian Graeme Disney said bracing could save the historic ship.

"Catastrophic collapse is imminent," Mr Disney said. "We have been concerned and stunned at the rapid deterioration due to last year's storms." Cerberus is more than 150 years old and under threat of complete collapse from its own weight. It is listed by the National Trust of Australia as one of Victoria's 10 most at-risk heritage sites. Cr James Long said t he Cerberus, scuttled as a breakwater in 1926, was a magnificent, council-owned icon that must be saved.

No council money is being used for the project.

But not everyone was happy with the plan. Resident Kevin Spencer told a meeting last Tuesday the vessel was a "scrap iron breakwater" and described the plan as "an expense in blind futility and an expensive folly of a few maritime fanatics."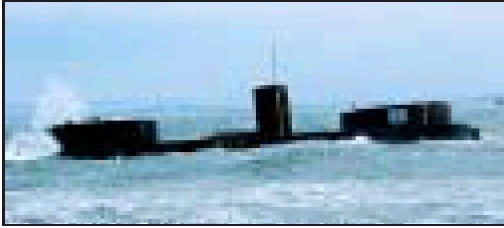 It is hoped this work will spare the vessel from further damage until $7 million can be found to raise and protect the whole structure permanently. Should HMVS Cerberus be saved? Comment at baysideleader.com.au
Index