A4 x 2 size calendar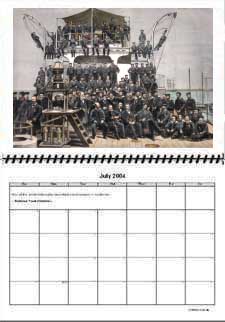 9.9 mb pdf file
Saving & opening calendar file.
Click on calendar image.
Save to a folder on your computer.
Open the file on your computer. (open in Acrobat reader)
Printing A4 x 2 calendars
Print in landscape mode on A4 paper.



First 2 pages go back-to-back & opposite ways up. (Cover can be left blank if not needed)



Treat the next 2 pages in the same way as the first 2 pages etc. etc.



Bind top edge and punch hanging hole through centre of bottom edge.
Paper to use
Excellent results are obtained with Photo Glossy paper.
After trying a number of brands we have found that very good results are obtained with Normal Gloss photo paper.
Even better results are obtained with Premium Gloss photo paper.
good results are obtained with 260 gsm paper so that the photo does not curl at the top.
Remember to print the photo on the high resolution side and the month grid on the back.