Cerberus Gun Turrets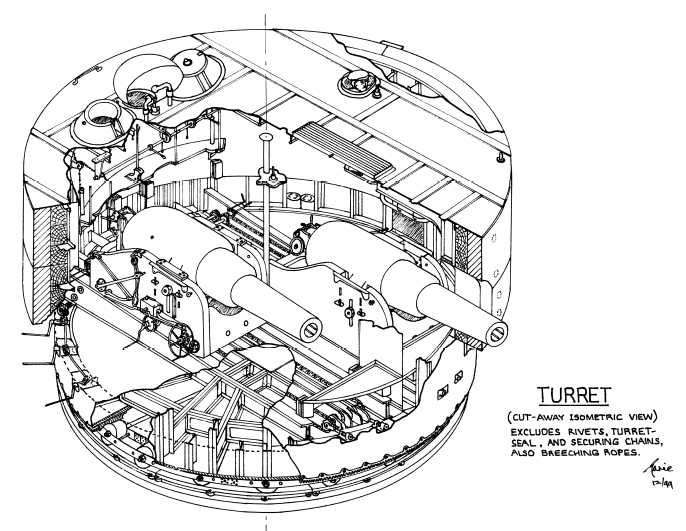 Turret Cutaway Drawing by Frank Garie courtesy of Bob Nicholls
The turret armour is 10 inches by the ports, and 9 inches elsewhere, which is secured by means of bolts and nuts to an oak backing from 11 inches to 9 inches thick. The backing is secured to upright angle-irons round the turret. An inner lining is formed of ⅜-iron with a space of 10 inches from the backing, to prevent splinters from being driven into the turret when struck by a projectile.
Diameter of turret outside, 26 ft. 6 in.
Diameter of turret inside, 21 ft. 5 in.
Height outside the flaps, 5 ft. 5.5 in.
Height inside from deck to crown, 8 ft. 8.5 in.
Details from the Manual for Victorian Naval Forces, 1887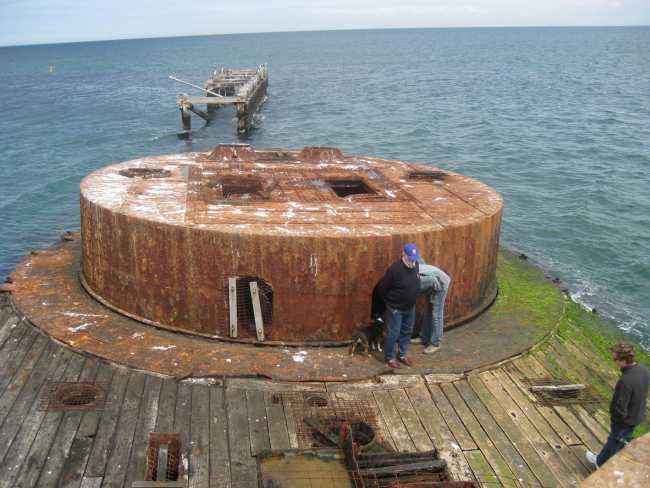 Fore Turret photographed from the Pilot House (aka Conning Tower)
---
Inside the Turrets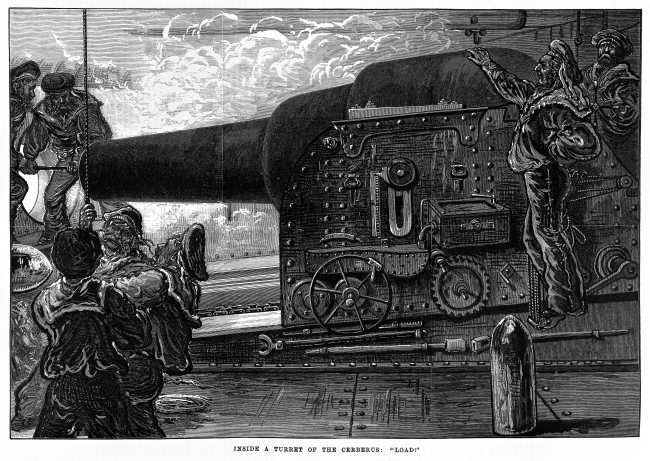 Inside the Turret of the Cerberus. "Load"
Engraving: La Trobe Collection, State Library of Victoria.
Sponsored by A. Buckland-Pinnock & Phillip Jacobs

Details of components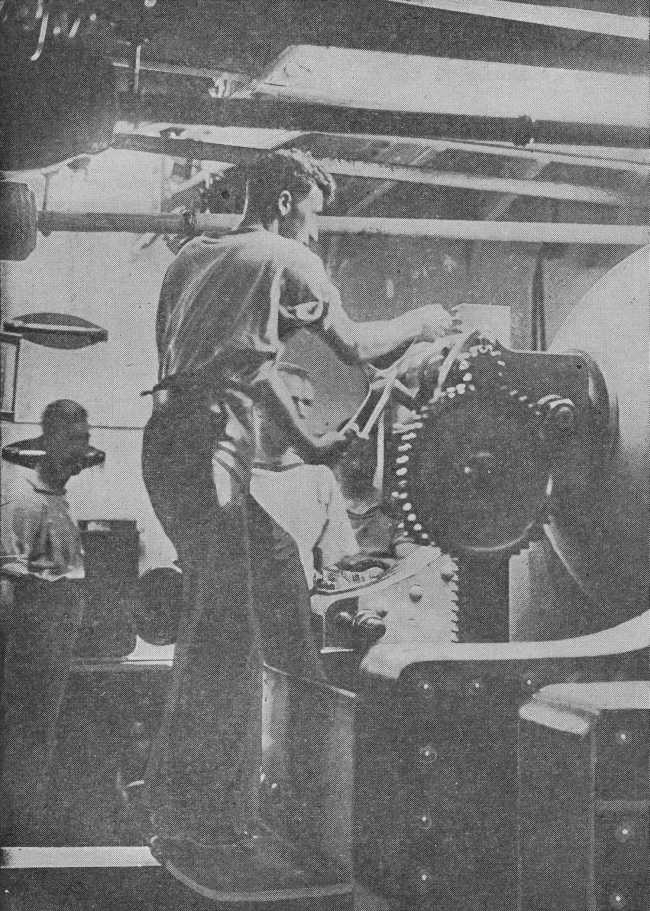 Elevate. Can you spot the five men?
Photo: The Australasian, 28 May 1898. Sponsored by Robert Lawson

Details of components

Photo showing five men.

Cerberus Guns webpage.