HOME
NEWS
SEARCH
SITEMAP
TIMELINE
IMAGES
HELP
VIDEOS
TOUR
STORE
CONTACT



By Hannah Knight 10 October 2012


Geelong calls in Clunes' big guns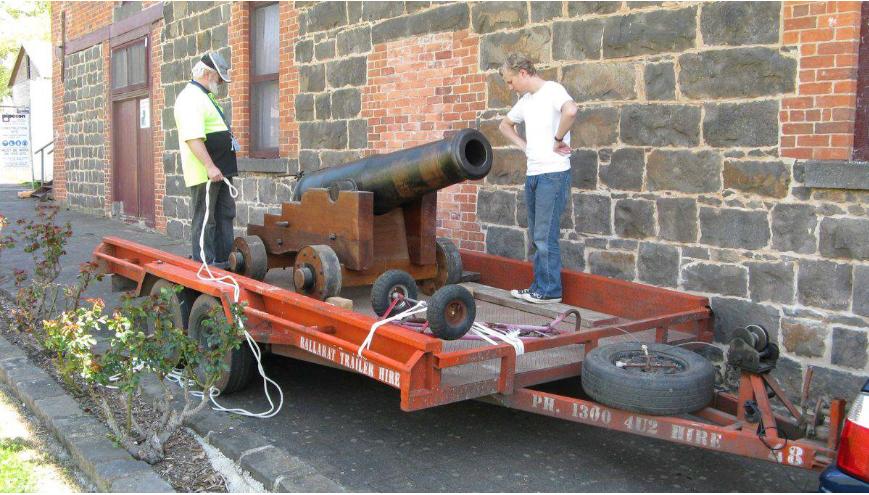 CLUNES' heavy artillery is lapping up the spotlight in Geelong.

The Major Baden Powell cannon is on loan to the Geelong Maritime Museum while the Clunes Museum gets a facelift.

Friends of the Cerberus president John Rogers said the 32 pounder smooth bore gun was presented to Clunes in 1898.

"In 1990 it was christened Major Baden Powell," he said.

"It's the same type of gun that was on board her majesty's colonial ship Victoria."

The cannon was transported to Geelong on a car trailer recently.

"It was hard to get it out of the room, we had to roll it out," Mr Rogers said. "We had some good help from the chaps at the Clunes Museum."

Pictured are Robert Rogers and John Toogood tying the gun to the trailer before leaving for the Geelong Maritime Museum.
Index