William Henry Bates
Able Seaman
23 February 1877 - 6 August 1961
It seems that William first served in the Victorian Navy and by 1900 was serving in the Williamstown division of the Victorian Naval Brigade.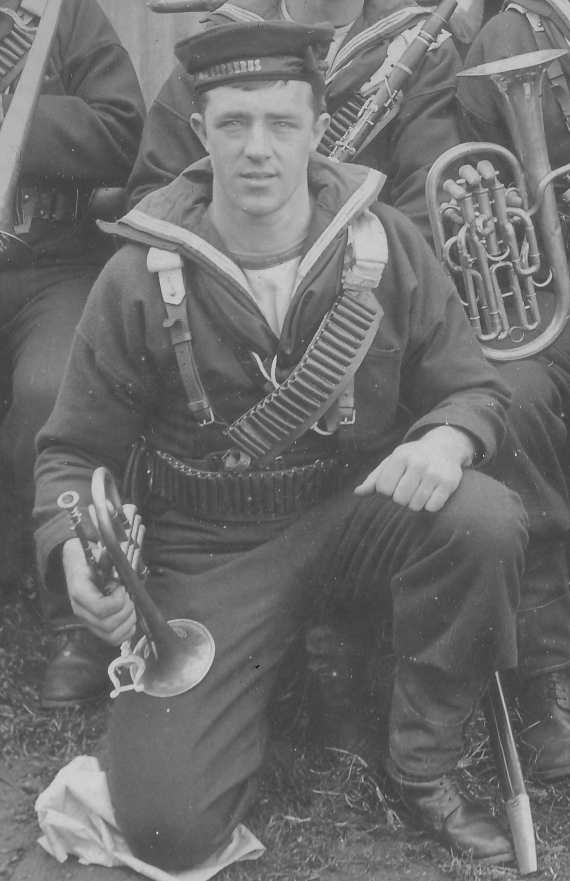 William wearing an HMVS Cerberus Cap Tally & holding his Cornet ca 1893.
From a group photo provided by John Bates, William's Grandson.
Naval Brigade Band in 1899.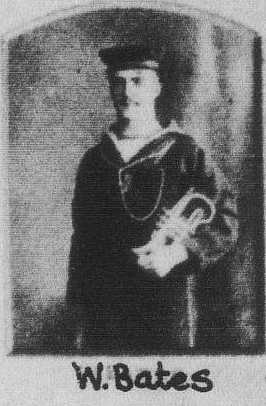 From a group photo of the Naval Brigade Band in 1899 courtesy of Ada Ackerly.
We believe that the Naval Brigade Band photo is actually made up of men from the permanent Victorian Navy and the part time Naval Brigade.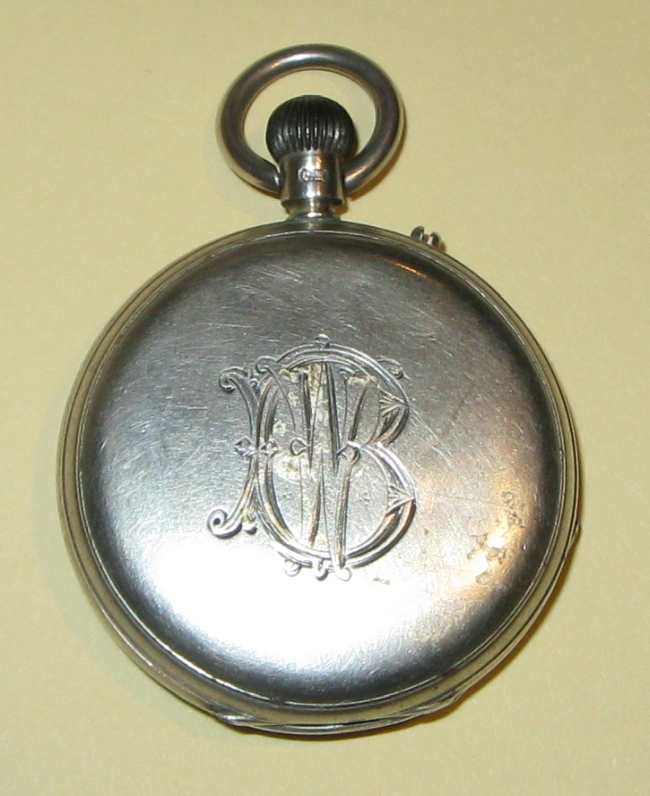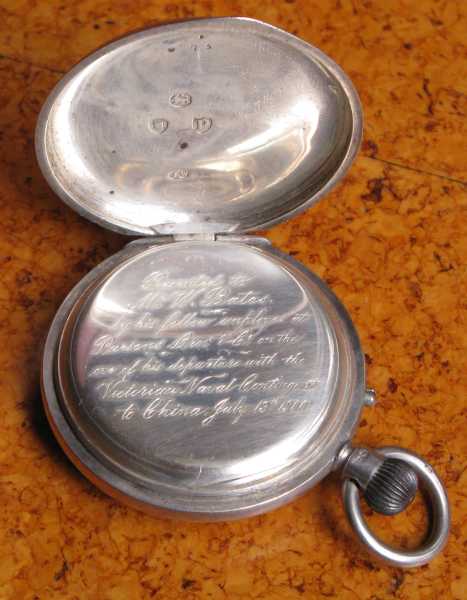 Pocket Watch engraved:-
"Presented to Mr W. Bates by his fellow employes (sic) at Parsons Bros & Co on the
eve of his departure with the Victorian Naval Contingent to China July 13th 1900."
where William worked for 55 years. Watch on loan from John Bates.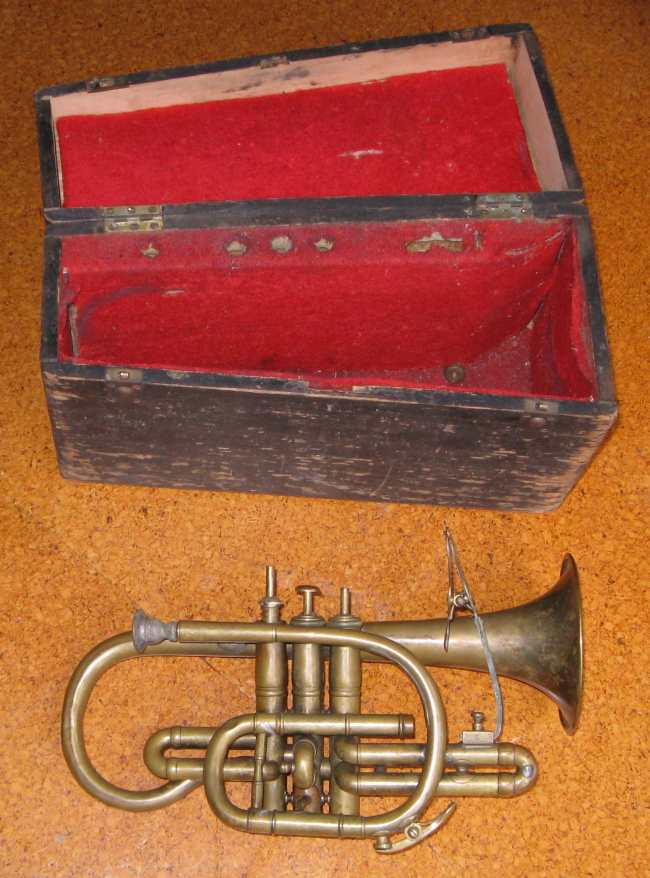 William Henry Bates' Cornet & Case.
On loan from John Bates.
A newspaper clipping found in William's diary related how Count von Waldersee, head of the German troops in China, expressed the opinion that collectively the Australian handy men out in China have the finest physique of any of the troops there. This contingent has a name for being more resourceful than any other, and it has been the practice, when a man was wanted to fill some extraordinary position, to apply to the Australians. On reading this I told John of the time that the Australians were asked to execute some of the Boxer prisoners. On declining this request it was pointed out that the Russians were quite willing to assist in this area. John then told me that his Grandfather had witnessed a beheading and it bothered him for the rest of his life.
William's diary is available to download.
Profile in The Australian Illustrated Enclclopaedia of The Boxer Uprising 1899-1901, Justin Corfield, Slouch Hat Publications, McCrae Australia, 2001.