---
Turret Drill Manual
A photocopy of C. T. Jones' Turret Drill Manual (the only known copy) was generously donated to Friends of the Cerberus by Christopher's grandson, John Buncle.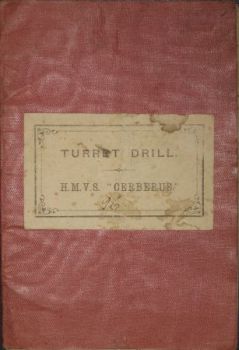 A copy of this manual is available as a free download.
---
Christopher Thomas Jones born the 13th of August 1847 in Islington East London.
Married in 1879 at St John's Melbourne Australia to Selina Ann Lee who was born about 1856 in Devonshire, England.

Christopher ran away to sea sometime after 1861 he joined the Royal Navy. He then jumped ship in Australia and joined the Victorian Navy serving in HMVS Cerberus.
---
Mentioned in The Argus on 18 May 1887 as competing on board HMVS Nelson for Colonel Freeman's Prize for rifle shooting. Jones and his partner, M. Johnson tied for second place.
---
C.T. Jones V.N.B (Victorian Naval Brigade) is listed as an Officer on the Active List with the rank of Gunner for the years 1889 through to 1894 in the Victorian Defence Forces List.
---
Placed on the Unattached List. Victorian Government Gazette, 23 August 1895
---
In the 1895 and 1896 Victorian Defence Forces Lists C.T. Jones V.N.B. is listed as a Gunner in the list of Officers on the Unattached List.
---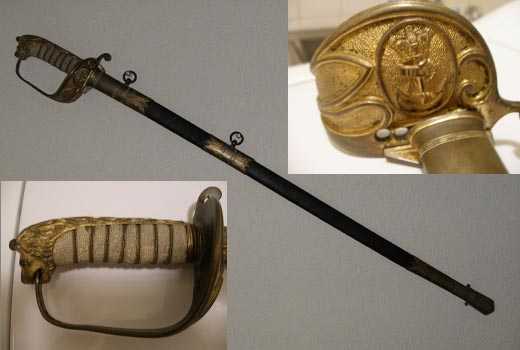 Victorian Naval Forces sword once belonging to Christopher Jones
Photographs courtesy of Christopher's great grandson, Paul Jones.