Edward Elso (Kelso)
Able Seaman
1873-1959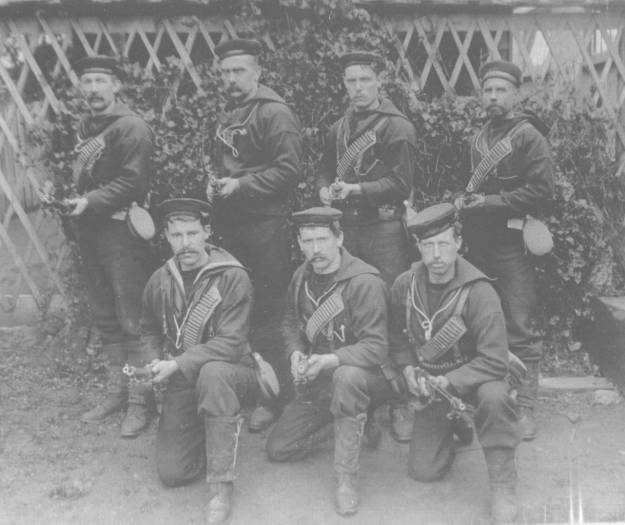 Members of the Williamstown Naval Brigade circa 1900, Edward Kelso front row, left.
In June 1900, Edward, volunteered for service in the war in China, also known as the Boxer Rebellion. On 7th July 1900 he was among the "brave boys" at a send off at the Williamstown Mechanics Institute, with much patriotic fervour and toasts to the empire. The contingent then embarked on the steam ship Salamis, calling at Sydney, then on to Hong Kong, were they were issued with Martini Henry rifles. From Hong Kong, they proceeded to the Chinese port of Taku where they boarded lighters for the trip up the Pei-Ho river to Tientsin, around which they fought in a number of engagements.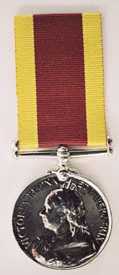 The Victorian Naval Contingent arrived home from China in May 1903, and in a ceremony at the Melbourne Town Hall were presented with medals for the part they had played in suppressing the Boxer Rebellion.
Profile in The Australian Illustrated Enclclopaedia of The Boxer Uprising 1899-1901, Justin Corfield, Slouch Hat Publications, McCrae Australia, 2001.