Robert (Bobby) Russell Fullarton
Captain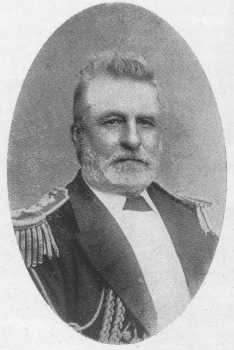 Captain Fullarton in Full Dress Uniform
Photo: The Melbourne Harbour Trust
Commissioners Jubilee Report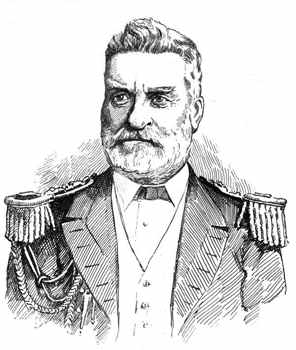 One outstanding example at St Kilda Cemetery is the monument to Captain Robert Russell Fullarton. Fullarton was a naval officer who rose to become commandant of the naval forces of Victoria. He also served as Harbourmaster of Hobson's Bay. He died in 1895 and fittingly, Fullarton's monument takes the form of a marble capstan with coiled rope.
Heritage Council Magazine, Issue 21 March 2005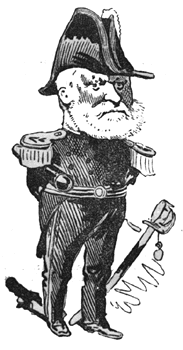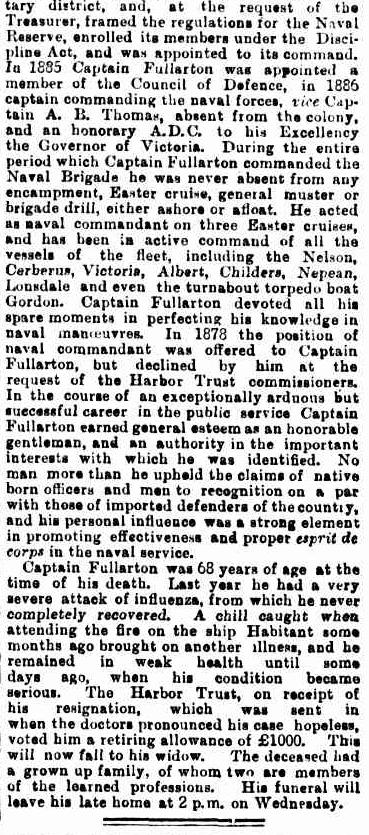 The Age, 24 September 1895
---
The annual manoeuvres were the

event of the year, when our fleet

steamed down the Bay. Bobby Fullar

ton's voice (which could hardly be

termed pianissimo) sounded fore and

aft those times. The Naval Reserve

had a fine body of men, many of them

the sturdiest of Sandridge and Wil

liamstown stevedores, styled lumpers

in those days.
Williamstown Chronicle, 4 January 1930
---
Captain Fullarton, after having been in command of the Naval Brigade for many years, yesterday tendered his resignation of that office to the Minister of Defence. Captain Fullarton has always been held in high esteem hy the officers and members of that corps, and it is mainly due to his efforts that the brigade has so long maintained its prestige for efficiency and strength of numbers. When Captain Thomas visited England a few years ago Captain Fullarton was placed in command of the naval forces of the colony. Owing to the skilful management of the funds of the corps Captain Fullarton has been enabled to save upwards of £1,400 out of the effective allowance given to the brigade. Of this sum, £1,000 will be used towards the erection of the new orderly room tor the brigade, which is about to be erected at the rear of the torpedo depot at Williamstown.
The Argus, 30 June 1892
---


One of the best known and most popular men in the city died to-day [23 September] in the person of the "old salt," Captain Fullarton, V.N.[sic] The deceased gentleman, who held command of the Naval Brigade for many years and filled the position of harbor master, retired from the latter position a few days ago, as he was found to be suffering from cancer in the stomach. The acute form of his terrible malady, however, did not last long, as the end came peacefully to-day at noon. The flags on many business places were lowered to the half-mast during the afternoon, out of respect to the memory of one of the real old school of "sea dogs."
Geelong Advertiser, 24 September 1895