John Joseph Shillinglaw
Sub-Inspector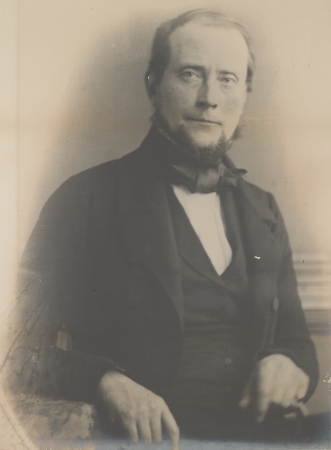 circa 1880
courtesy of the State Library of Victoria
"the establishment of a real blockship (Sir Harry Smith), armed with 32 pounders and manned by the old veterans of the water-police, under the immediate supervision of a gentleman who, Punch facetiously informed its readers last week, was not a lieutenant on board the Victory at the battle of Trafalgar!"
The Sydney Morning Herald, 18 December 1855
---
"Mr. Shillinglaw was not Lieutenant of the Victory at the Battle of Trafalgar."
Melbourne Punch, 1855 page 148
---
Most Likely John Joseph Shillinglaw who was Sub Inspector of Water Police in November 1855.
Mentioned in Law on Water, Shirley A Videion, 2006, Brighton, Australia.
---