Robert Bugg
Able Seaman
Although Robert was a member of the Crew that delivered HMVS Nelson to Victoria, he did not join the Victorian Navy on his arrival in 1868.
Details and photo courtesy of John Bugg.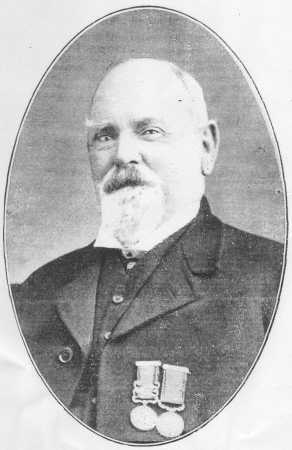 Wor. Bro. Robert Bugg
Lodge Master 1891-2


"The late Mr Bugg was one of the few remaining Crimean veterans, and saw service on board H.M.S. Leander in the Black Sea of Azoy during the Crimean War. He was born in Essex, and was a colonist of 50 years."
"About a half dozen of Crimean veterans also paid their last respects to their brave comrade. The funeral was escorted by a master of the Royal Navy veterans, and a party from the Royal Australian Navy under Lieutenant Verhauld. The usual volleys were fired, and the sounding of the last post finished an interesting and noble career."
Title of newspapers unknown, April 1915.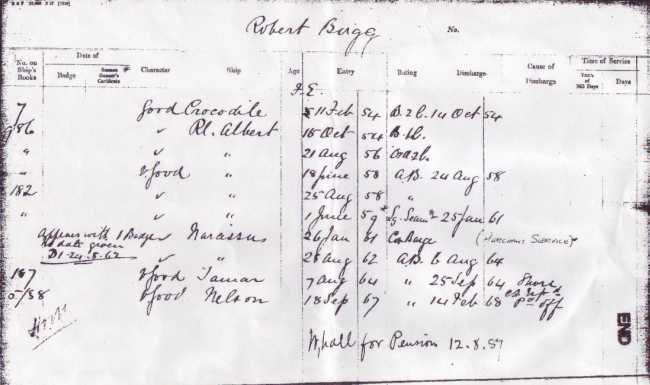 Royal Navy Service Record of Robert Bugg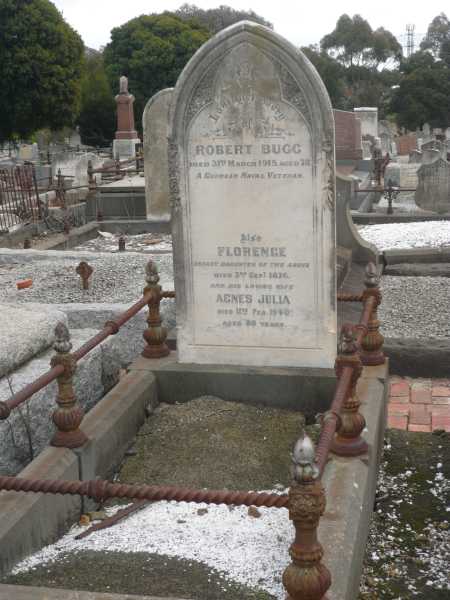 Robert's grave in the Coburg Cemetery
courtesy of Cheryl Griffin, taken 17 June 2012