James Robertson Caithness
James Robertson Caithness was born 21st Oct 1832 in Dundee. (Bap 18th Nov 1832) He was named after his maternal uncle James Robertson. James married Georgina Smith on the 15th of May 1861 in Tarnagulla Vic. He was a mariner – an apprentice and later ticketed in 1847 at the age of 15. And passed his certificate as a Mate in 1857. He was on the ship "Daisy" 1847-48.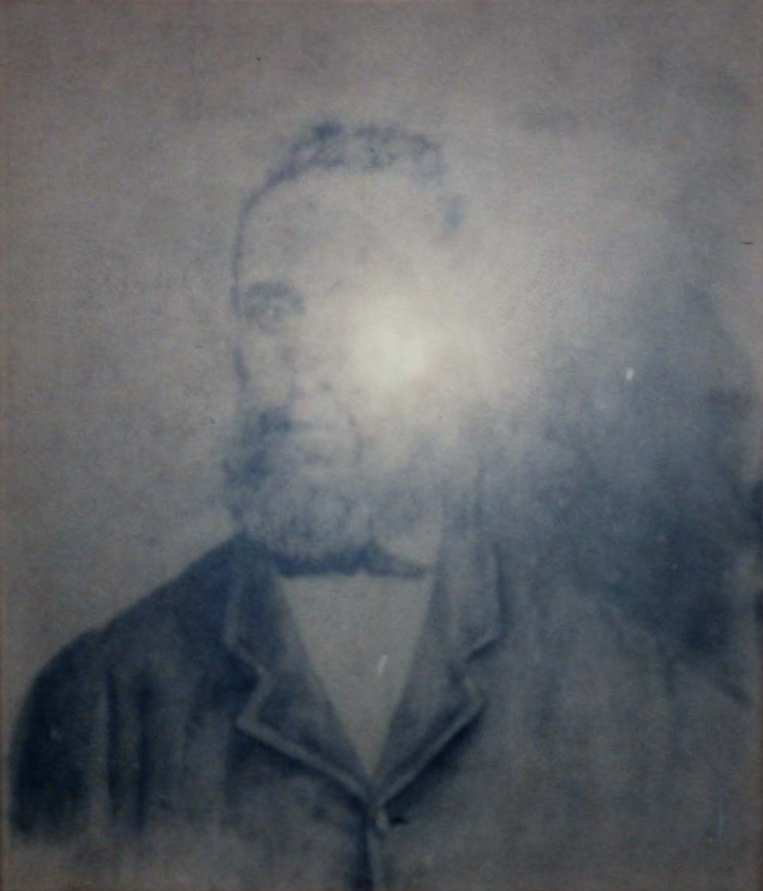 Drawing of James by his son, C. Caithness.
He worked for the Government Department – Williamstown Naval Dockyards. He died 23rd Nov 1885 and buried 25th at Williamstown.
Details and photo courtesy of Pat Wade.
---
Served 1868 - 1871
Source Victorian Naval Brigade 1860 - 1871 courtesy of Tom Corfmat, Victorian Colonial Infantry Association Inc.
and
Volunteers Land Warrants Board, Additional Report, 1871