Henry Thomas Carpenter
1st Class Petty Officer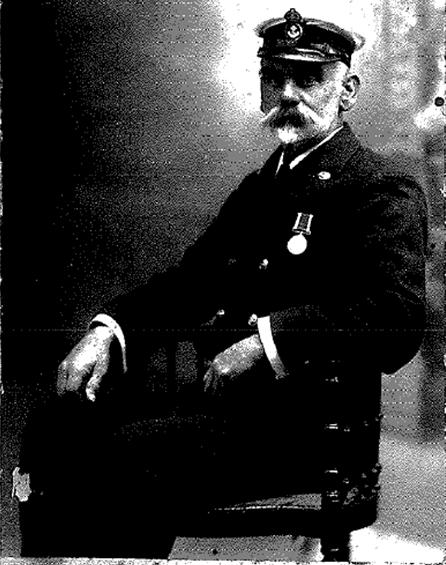 Henry possibly wearing his Long Service & Good Conduct Medal presented in 1903.
Photo courtesy of Frances Leeland & Anne Carpenter, descendants of Henry Carpenter.
Henry is included in the 1871 census for the UK and seems to have applied for a passport in June 1880. Although Henry gave his date of birth as December 1860 on joining the Victorian Navy, he was actually born four years earlier.
Details courtesy of Frances Leeland.
---
Profile in The Australian Illustrated Enclclopaedia of The Boxer Uprising 1899-1901, Justin Corfield, Slouch Hat Publications, McCrae Australia, 2001.
More details on this person can be found in the Victorian Navy Certificates of Service This is a very large pdf file of 109 mb and takes 13 minutes to download with a 1.5 mbps internet connection.