Thomas (Tom) Cooker
Chief Petty Officer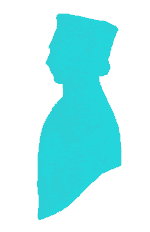 Silhouette of Thomas Cooker, made, it is thought, by his great niece Edith Mary Bartter.
from Descendants of Thomas Cooker website where it quotes Tom as saying that "I am a Petty Officer in the Victoria Naval Reserve."
---
To Thomas Cooker, for injury received while on duty in the Naval Reserve. £18
Supplement to the Victoria Government Gazette, 30th December 1881.
---
Reference to having served in the Victorian Naval Brigade. Died 2 January 1915 aged 87.
The Argus, 4 January 1915
---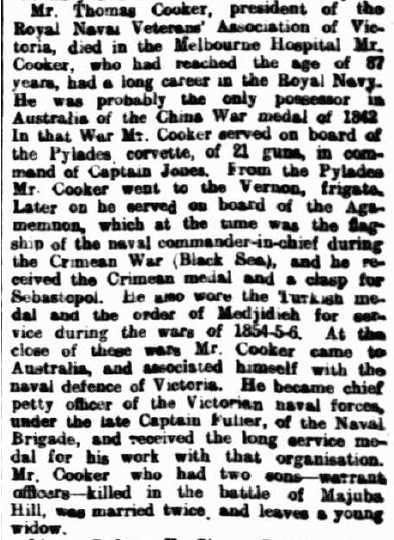 The West Australian, 19 January 1915
---
In an article subheaded "Naval Veterans of 89 and 80", in the Williamstown Chronicle on 26 October 1912 this man was listed as receiving a Long Service and Good Conduct Medal for 15 years service. To qualify he would have to have served at least four years in the Victorian Naval Forces.