HMVS Cerberus News
150 Years Since Arrival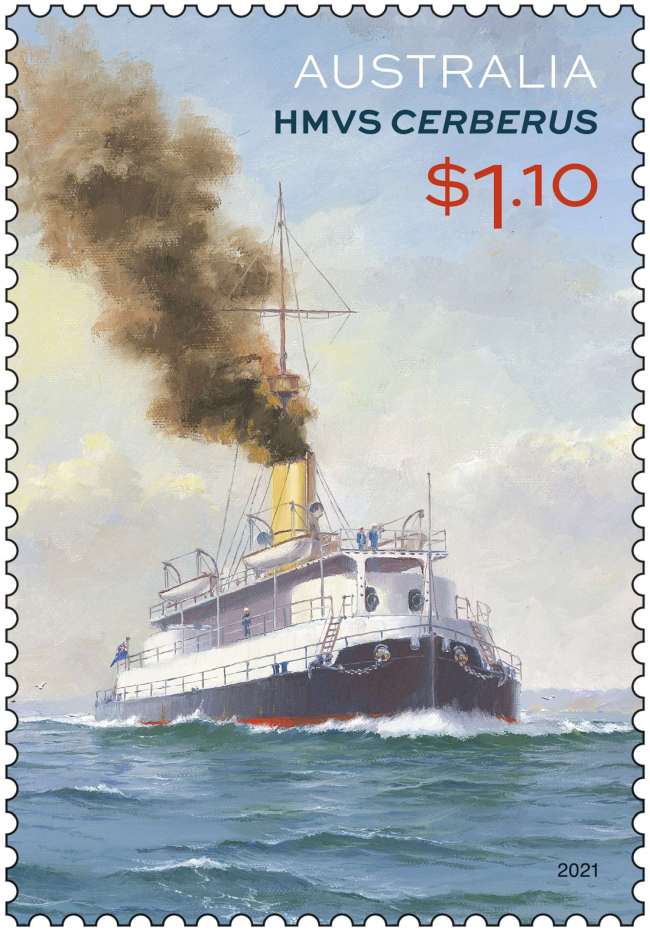 Today (9 April 2021) it is 150 years since the 1871 arrival of HMVS Cerberus in Port Phillip (Victoria, Australia). Variously as HMVS, HMAS Cerberus and HMAS Platypus II this technologically advanced warship would go on to serve three Australian navies during the period to April 1924.

To mark this milestone event Australia Post issued a commemorative stamp which was publicly unveiled 22 March 2021 at Black Rock Yacht Club.

Check out our Newsletter #214 (dated 1 March 2021) for a review of this historic anniversary, order online any of Australia Post's commemorative HMVS Cerberus products or alternatively, download the printable order form and see their overview published 22 March 2021.
Be advised when
news items are added.