HMVS Cerberus News
Cerberus Launched 2 Dec 1868 is 150 Years Old Today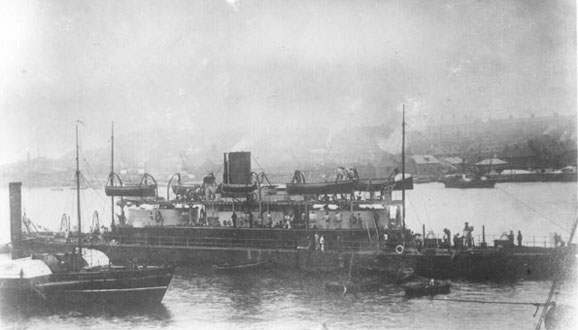 Laid down the previous year (1 Sep 1867), Australia's Victorian colonial monitor former HMVS/HMAS Cerberus was launched on Wednesday afternoon 2 December 1868 from the building-yard of Palmer & Co Ltd. at Jarrow-on-Tyne (UK).

Cerberus is the sole surviving vessel to have held a Royal Australian Navy commission during the Great War (1914-1918). It is incredible that this iconic ship can still be seen today resting essentially intact not much more than a stone's throw from the Half Moon Bay jetty at Black Rock in metropolitan Melbourne's south-east (Victoria Australia).


Image Credits:

The accompanying image shows a soon to be "HMVS" Cerberus being fitted out on the River Tyne in May 1869.

Photo courtesy of Adrian Vicary (Maritime Photo Agency). Dated by our UK researcher, Able Seaman Mark Griffin (Victorian Navy). Thanks to Barrie Fisher for advising us of this photo's existence.

This link shows the location of Palmer's Shipbuilding company, where Cerberus was built (far right dry-dock). It also offers a series of mouse-over magnifications.







Be advised when
news items are added.