HMVS Cerberus News

Steam Steering Video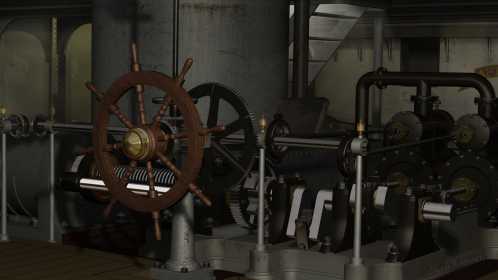 An eleven second animation showing the aft section of the shield deck inside HMVS Cerberus has been created. The steam steering machinery which was designed & built in Victoria in 1876 can be seen in operation.

The animation was created by Able Seaman Chris Ramsey (Victorian Navy) using 3DS Max software over approximately 100 hours and was inspired by a drawing of the Shield Deck by Jim Millett.
Be advised when
news items are added.