HMVS Cerberus News
Nelson Wheel on Display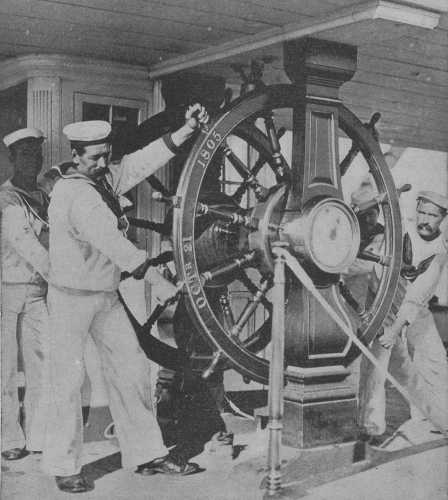 Courtesy of the National Trust we now have the main wheel from HMVS Nelson on loan. Due to the generosity of the Geelong Maritime Museum we also have somewhere to display the wheel.

Just four years short of its 200th birthday the wheel was fitted to the then HMS Nelson during the Napoleonic Wars. Pierced for 126 guns, Nelson was later fitted with a steam engine, had a gun deck removed, had "modern" guns fitted and was then lent to the Victorian Government. Although obsolete when acquired, Nelson, most likely because of her natural light and ventilation, remained the flagship of the Victorian Navy for over twenty years. It appears that the officers far preferred to live on board Nelson as Cerberus had no ventilation unless the boilers were lit.
Wheel Details

Photo from The Australasian, 9 April 1898. Photo sponsored by Vera Keys.





Be advised when
news items are added.