HMVS Cerberus News
Applied for Funds to Brace Cerberus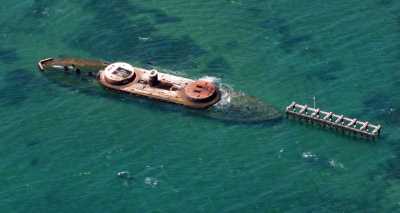 On May 22, Friends of the Cerberus applied for $2.244 million under the Commonwealth Government's Heritage Grants component of the Jobs Fund. Added to the $500,000 received in 2008, this will allow bracing works to be carried out on Cerberus. Without the bracing works Cerberus will suffer catastrophic collapse.

We are grateful to the City of Bayside, Heritage Victoria, the National Trust and Museums Australia for supporting our application.

Photo courtesy of Lindsay Stepanow.
Be advised when
news items are added.