HMVS Cerberus News
Easy way to Help Save Cerberus Now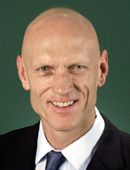 Peter Garrett, the Federal Minister for the Environment, Heritage & the Arts is currently deciding whether to help save the Cerberus. Minister Garrett's officers have met with Heritage Victoria and are currently advising the Minister on "the merits and relative priority of the proposed stabilisation of the vessel". Based on the advice received, Minister Garrett then proposes to consult with Justin Madden, the State Minister for Planning.

We are asking that those who support saving Cerberus write to Minister Garrett and thank him for taking an interest in Cerberus and encourage him to take action to save the ship.
Hon. Peter Garrett AM, Minister for Environment, Heritage & the Arts.


PO Box 6022,
House of Representatives
Parliament House
Canberra
ACT 2600
Email: Peter.Garrett.MP@aph.gov.au





Tel: (02) 6277 7640

Fax: (02) 6273 6101



Be advised when
news items are added.