HMVS Cerberus News
Discussions between Governments to go ahead.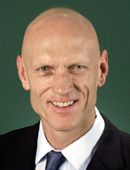 Peter Garrett (Federal Minister for Environment, Heritage & the Arts) has agreed to hold discussions with Heritage Victoria and Justin Madden (State Minister for Planning) regarding the possibility of stabilising Cerberus.
"...I have asked my Department to arrange a meeting with Heritage Victoria to discuss the options and priorities for managing the Cerberus."
Minister Garrett also wrote:-
"Following these discussions I will then consult further with the Victorian Minister for Planning, the Hon Justin Madden MLC."
Be advised when
news items are added.