HMVS Cerberus News
Cerberus Celebration Day Sunday 9 December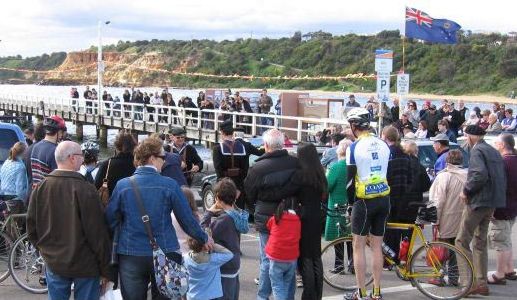 Encouraged by last year's fantastic occasion we are holding another Cerberus Celebration Day. This year it is on Sunday 9 December 2007.

As we did last year, we will be offering, weather permitting, boat trips around Cerberus coutesy of the Sandringham Yacht Club. The Victorian Navy Re-enactors will be raising the Victorian flag, firing a musket volley & their 6 pounder field gun.

Our patron, John Wood, will address the crowd. There will be a larger display than last year featuring much of the material produced for the Colonial Navy Boat Show. We will also be featuring our 2 Gregory paintings and newly acquired projectiles for use by Cerberus. If you thought that the 6 pounder field gun was loud last year, imagine what the four 400 pounder guns on Cerberus sounded like when firing a broadside. Of course we only have two 400 pound (175 kgs) projectiles, but seeing them gives you an idea of how powerful a ship Cerberus was. Our 3 models will also be on display & we will be selling items from our on-line store.


2006 Celebration Day Slideshow              Download Celebration Day Poster
Be advised when
news items are added.