HMVS Cerberus News
Mini-Toolbar updated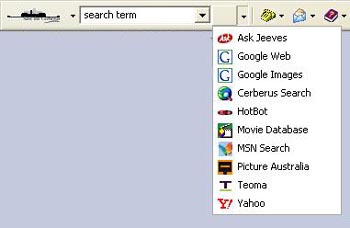 The Cerberus Mini-Toolbar sits next to the Internet Explorer menu bar and therefore takes up no extra room. It has various drop down menus.

One menu allows quick searching via a choice of search engines. Another allows quick access to various Cerberus webpages. Other menus go straight to currency conversion, weights & measures conversions, free translation etc. The Cerberus Mini-Toolbar has NO spyware, NO adware and is not monitored. Downloaded 791 times since December 2004 version 2.06 has been updated to reflect the changed address of two Cerberus webpages updating two dead links & adding a link to an inflation calculator.


Cerberus Mini-Toolbar Webpage
Be advised when
news items are added.