HMVS Cerberus News
Cerberus Shot & Shell donated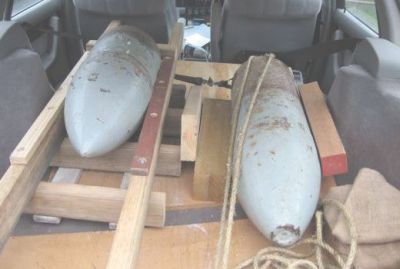 On 2 July Friends of the Cerberus took delivery of one Common shell (right) and one Palliser, armour piercing shot that were part of the armament of HMVS Cerberus.

The 10 inch shot & shell weighing from 162 & 182 kgs each, were donated by T.S. Henty Australian Navy Cadets, Portland. Thanks also to the Shire of Glenelg for their assistance in accessing these items and to Peter Webster for advising us of their location.
Shot & Shell Slideshow
Be advised when
news items are added.