HMVS Cerberus News
The Victorian Fleet painting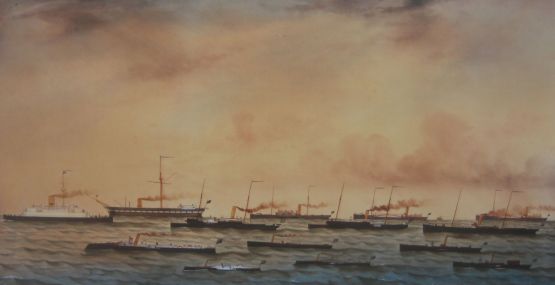 A full size (1.52 m x .82 m) framed copy of the A.V. Gregory painting The Victorian Fleet has been purchased by Friends of the Cerberus courtesy of the Royal Historical Society of Victoria.

The purchase was made possible through the generosity of John Baragwanath, Lindsay Rex, Jeremy Graham, Greg Curzon-Siggers, Brian Russell, Edward Brazil, Frederick J Howard, Terry Davidson, Max Roberts & Noreen Roberts.
Detailed view of the Image.
Be advised when
news items are added.