HMVS Cerberus News
Delivery Voyage Log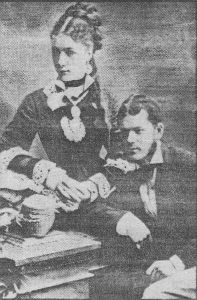 Courtesy of Peter Williams a trascription of the unofficial delivery voyage logbook is available for download. James Breaks, who kept the log, enlisted as a Junior Engineer as part of the crew to deliver Cerberus to Victoria. James went on to serve in the Victorian and the Australian Navies until 1905.

He was promoted to the rank of Fleet Engineer. The photo shows James Breaks and his wife Alice Jobson & is from The Herald 26 December 1972.

View Logbook

The log book was transcribed by Peter Williams in 1972.






Be advised when
news items are added.