HMVS Cerberus News
See inside Cerberus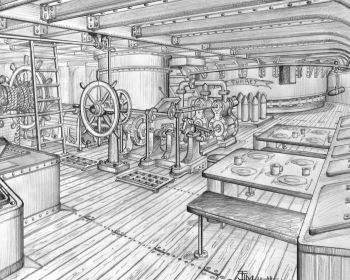 Using extensive research from log books, news papers of the time, engineering drawings and plans, Jim Millett has drawn the inside of the Shield Deck. Both steering systems, the aft turret, mess tables etc have been drawn meticulously.


Go inside the Shield Deck
Be advised when
news items are added.