HMVS Cerberus News
New SlideShow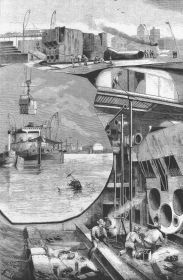 In 1883 the original Square Box boilers from Cerberus were removed and locally made Cylindrical Scoth boilers were installed. Courtesy of Greg Curzon-Siggers we now have an original engraving from The Illustrated Australian News.

The images have been used to create Renewing the Boilers SlideShow.

Be advised when
news items are added.