HMVS Cerberus News
New ScreenSaver & Wallpaper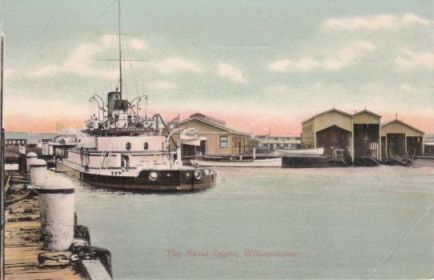 Eric Elder, from Canada, has generously given us a good copy of a colourised postcard of Cerberus at the Naval Depot in Williamstown. Given that the Australian flag is being flown and that Cerberus was painted gray all over in 1903 we can date the photo to about 1902. The new image has also been added to the multi-image screensaver.
Go to ScreenSavers & Wallpapers page


photo courtesy of Elder's Naval Postcards
Be advised when
news items are added.