HMVS Cerberus News
2006 Calendars Available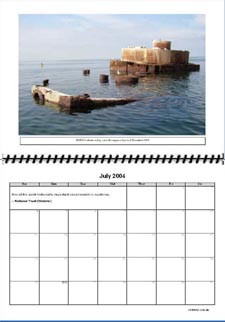 Four 2006 Cerberus calendars are now available for download.

The slightly more easier to print A4 size as well as the double A4 (shown) and the single page A4 calendar (with changed image) have been downloaded about 1,000 times since introduced in June 2004. There is also a 17 mb hi-res version for fanatics. Although slow to download all but one of the images are better quality.
Click for Calendar page
Be advised when
news items are added.