HMVS Cerberus News
Progress on Gun Removal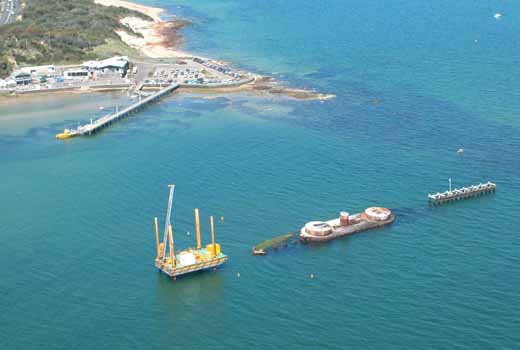 On Friday 25th February the Jack-Up barge was transported to Half Moon Bay. Before the towing boat could return with the floating barge the wind speed had increased too much.

It is now planned to mobilise the second barge and commence work on Cerberus on Tuesday 1st March with the official gun removal on the following day.


at left is shown Cerberus & the Jack-Up barge. Thanks to John Eacott of Helicopter Service Aust for the photograph.
Be advised when
news items are added.