HMVS Cerberus News
New Slideshow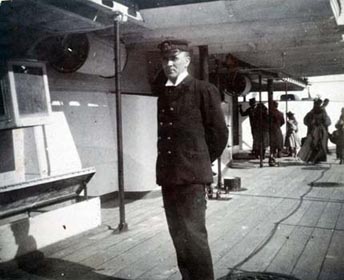 Due to the generosity of Melbourne University Archives Image Collection seven "new" photographs of Cerberus are available for viewing.

The photographs were taken on 19 Sept 1896 by the 16 year old Wilfrid Russell Grimwade.


photo courtesy of Wifrid Russell Grimwade collection,
University of Melbourne Archives

Grimwade Slideshow
Be advised when
news items are added.