HMVS Cerberus News
Cerberus with Breech Loading Guns?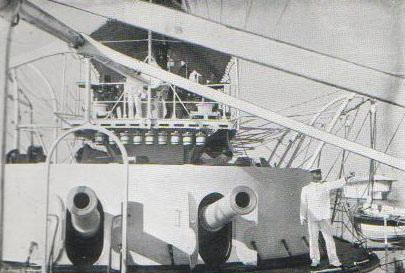 Shown are two of the four 8 inch breech loading guns on Magdala, the sister ship of Cerberus. Magdala & Abyssinia were originally fitted with the same 10 inch RML guns as was Cerberus.

In 1892 both of the Indian vessels had their guns replaced with breech loaders. Between 1884 and 1904 there were numerous requests for the guns on Cerberus to be upgraded. Magdala and Abyssinia were scrapped in 1904.

Magdala and Abyssinia Slideshow

photo courtesy of Peter Webster
Be advised when
news items are added.