HMVS Cerberus News
Funding Received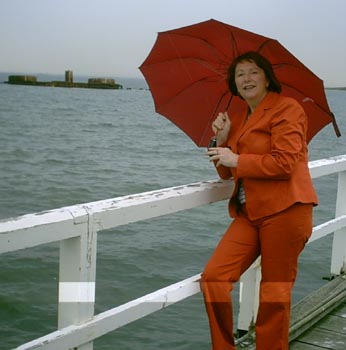 Minister Mary Delahunty shields herself from the poor weather after throwing a lifeline to Cerberus in the form of an $80,000 grant to remove the guns.

This grant is the first time that any money has been spent on actual preservation works on Cerberus. It will allow the guns to be removed which will reduce the weight on the Breastwork deck by 72 tons thereby reducing the risk of collapse.
Read Press Report
Be advised when
news items are added.