HMVS Cerberus News
Captain Panter talks about Cerberus.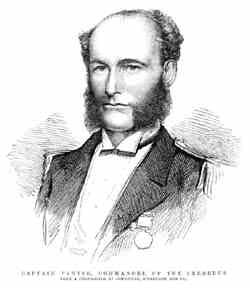 In 1875 Captain Panter, the first captain of the Cerberus, was interviewed at length. The questions asked included

Would you station your ship at Pope's Eye?
How fast could you get up the Bay?
How strong are the turrets?
How does your gun practise compare wuth the Imperial service?
How much armour can your guns penetrate?
Would you take Cerberus outside the Heads?

Captain Panter interview
Be advised when
news items are added.