HMVS Cerberus News Headlines
Be advised when
news items are added.



Bayside supports Bracing (19 June 2012)

The City of Bayside decides to support the bracing of the Cerberus. More...




---

Victorian Navy Apps (1 june 2012)


Friends of the Cerberus has received a $15,800 grant enabling us to create Victorian Navy Relics apps for iPhone and Android Smartphones. More...




---

Cerberus & Heritage Lists (24 April 2012)

A new webpage listing all of the Heritage Lists that include HMVS Cerberus and the reasons for her inclusion. More...




---

Cerberus Bracing Abandoned (21 April 2012)

The Australian and Victorian heritage departments have pulled the plug on Cerberus by proposing to abandon the bracing project. More...




---

Cerberus Battleships (18 April 2012)


Cerberus Battleships pits the Victorian Navy against an attacking Russian Fleet. More...




---

Replica Turret Unveiling (2 April 2012)



Unveiling of replica section of a Cerberus Gun Turret. More...




---

2012 Calendars available for download (25 November 2012)


Two calendars featuring the vessels of the Victorian Navy and Ten Years of Saving the Cerberus are available for free download. More...




---

Muster Database commended (1 November 2011)



The Victorian Naval Forces Muster database received a commendation for the 2011 Victorian Community History Awards. More...




---

Cerberus Breakfast Server acquired (22 August 2011)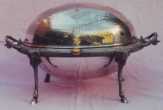 The Breakfast Server has been donated to Friends of the Cerberus. More...




---

Half Moon Bay signs erected (28 July 2011)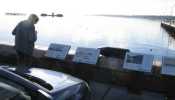 Four interpretive panels and a replica common shell have been erected at Half Moon Bay. More...




---


Previous 1 2 3 4 5 6 7 8 9 10 11 12 13 14 15 16 17 18 19 20 21 22 23 24 25 26 27 Next